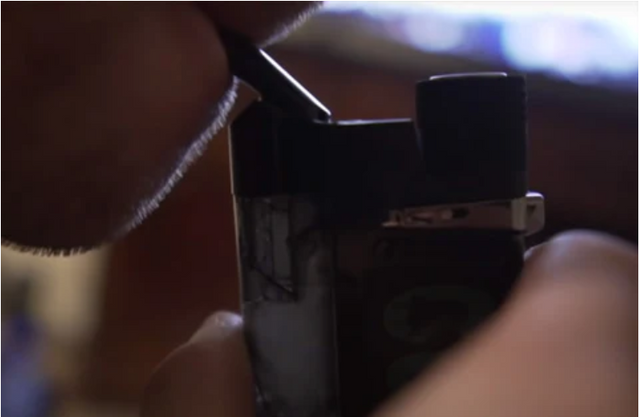 By heating the cannabis flowers that are placed within the chamber of a dry herb vaporizer, vapor clouds are created.

Two Techniques of burning: 
In this kind of vaporizer, the dry herb is heated using two different heating techniques: conduction and convection.

Conduction:  The dried marijuana within the vaporizer is heated using the conduction method, which relies on direct contact. A conduction-heated vaporizer typically has an open flame heating plate in the heating chamber. The cannabis flower is burned as a result, creating a vapor cloud.

Dry herb convection vapes tend to be more expensive than conduction vapes. They are a popular option for novices because they are simple to operate. It's worth spending a little more money on a conduction dry herb vaporizer if you want to experience better-tasting vapor, vape leisurely without worrying about your supply being squandered, and adjust the temperature settings.

Convection: On the other hand, vaporizers with convection heating use liquid or gas to speed up the transfer of heat. Each time you use your vaporizer, hot air is passed over the dried herb. This process does not include burning the cannabis flower.

A convection vaporizer maintains a more constant temperature inside the chamber. There is no actual combustion of the dry herb, thus vaping doesn't impart a burnt flavor. Since it won't keep burning the cannabis flower as a convection vape does, this kind of gadget is excellent if you like to take your time between drags. Many convection vaporizers have temperature controls, allowing you to adjust the heat level for various cannabis strains.


Conduction vs Convection which one is better at usage?
Convection vaporizers are often thought to be superior to conduction vaporizers for dry herbs. Direct heat is used in conduction vaporizers, which means that some cannabis flowers inside the chamber may become overheated.
This may result in an unpleasant burnt flavor and degrade the vapor cloud's quality. Additionally, if your device is on but you aren't vaping, the heating plate may continue to burn your dry marijuana between draws, wasting it.