Mini Pyrex Spoon Glass Pipe for Dry Herb
SAVE $16
Sale
Mini Pyrex Spoon Glass Pipe for Dry Herb
Short Description
Long Description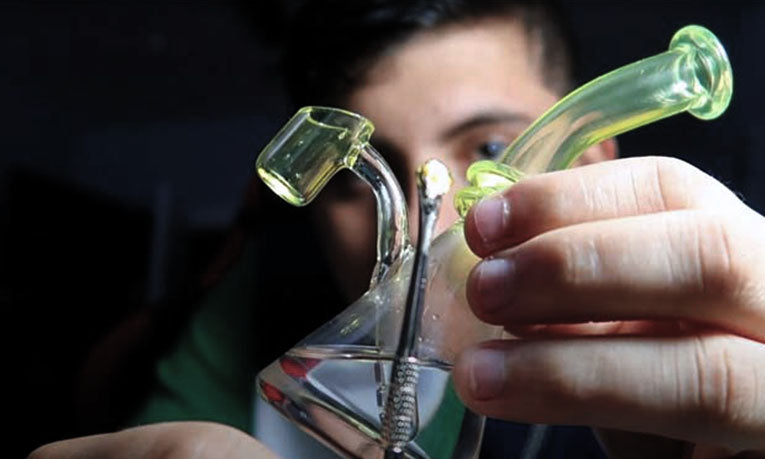 WHY KIKVAPE?
"FASHIONABLE, RELIABLE & AFFORDABLE" IS OUR GOAL.
KIKVAPE is committed to providing each customer with the highest standard of product quality as well as customer service. We design, develop, and produce many of our own products for vaporization including E-Nails, Vape Pens, and more, based on what customers need and preferences. Customers loved our high-quality, curated offering, low prices, and our innovation in vaporization. We're thrilled that you're here, and we wish you a joyful experience when you shop with Kikvape!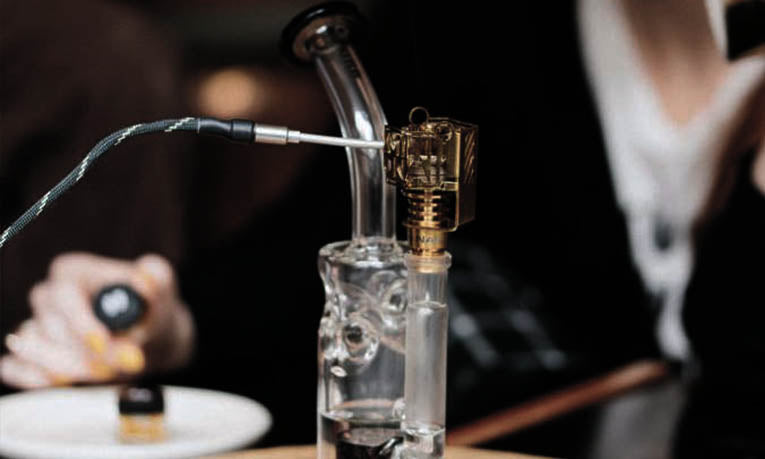 RELIABLE
Founded in 2013,  KIKVAPE has come a long way from its beginnings on Amazon, bring dabbers worldwide the absolute finest and safest scientific glass and quartz dab products and accessories. KIKVAPE always puts quality in the first place, providing the best quality products without sacrificing quality or reliability, because we know that good quality helps win the market.  Thanks to this quality-oriented direction, KIKVAPE's family is getting bigger and bigger.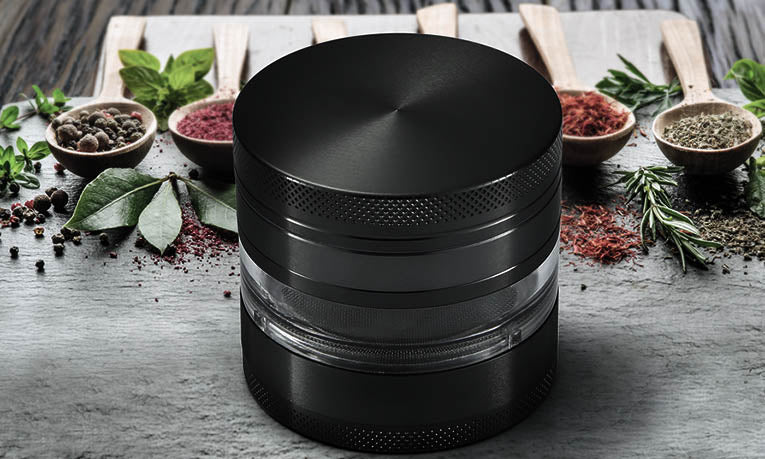 FASHIONABLE
In today's fast-changing, KIKVAPE acknowledges that only by knowing and keeping out what our clients' wants and needs can we successfully grow. Therefore, KIKVAPE sets up its own R&D Team, aiming to improve the quality and functionality of our product range as well as pushing the limits of innovation in vaporization.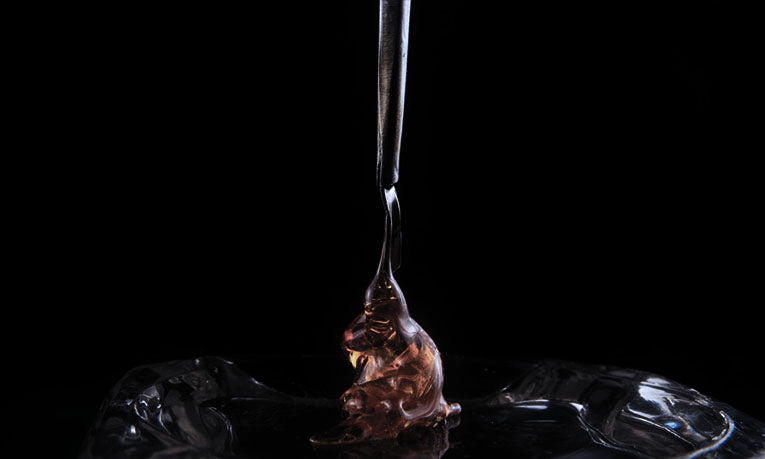 AFFORDABLE
 Everyone wants to get a product as good as the name brand at a fair price. Is it impossible? WE MAKE IT HAPPEN. As KIKVAPE designs, develop,s and produces many of our own products. We are able, also have the responsibility to choose the material which is of high quality on producing. Therefore, you will find it definitely worth every penny that you spend on KIKVAPE.
Specifiction
Features 
HANDMADE PIPE
This pipe is 100% handmade with the highest standard glass material.
COLORED GLASS
Don't we all want a colorful glass collection sitting in our home looking pretty? This glass pipe features a unique appealing colored patent that would definitely stand out from other blend looking pipes!
WORKED GLASS
A unique technique in glassblowing that produces popular 3D features that brings the glass pipes some unique coloring and cool appearances.
Warranty
1 Year Warranty   
Delivery & Return
Delivery
Processing Time: Orders generally ship within 2 business days. Once the order has been shipped, you will receive a notification email with tracking No.
Please also keep in mind that the estimated shipping time does not include the time it takes to process and package the order.
Estimates for determining delivery time is not guaranteed. We have absolutely no control over the package once we give it to USP and unfortunately we cannot control any delays that may occur. Sometimes either by weather, holidays or a mistake by a US Pemployee packages do get delayed, which is why cannot guarantee arrival dates or times.
FOR US ORDER
- Standard Shipping (UPS) : 5-7 Working Days
- E-package: About 15 business days
- DHL/FEDEX: 6-7 business days
FOR CANADA ORDER
All orders will be shipped from our Hong Kong based fulfillment center. 
- E-package: About 15 business days
- DHL/FEDEX: 6-7 business days
FOR INTERNATIONAL ORDER
We'll be shipping international orders from our Hong Kong based warehouse using HK Post or 4PX for standard free shipping and DHL International Package for express shipping. 
- Standard Shipping: About 10-20 business days
- DHL/FEDEX: 3-7 business days
Once you receive the tracking number from KIKVAPE,  you can also track your order using the link below:
https://kikvape.com/pages/orders
Return
- If you are not satisfied with your purchase, you can file a return within 7 days.  
- If receiving the wrong/defective item by mistake, you can contact us within 48 hours of delivery for return/exchange along with your order number, photos, or videos of what you receive.
- We only accept returns or exchanges for the product(s) that are unused. Used products are not allowed to return/exchange under any circumstances. 
For return/ exchange/ refund, please note that:
- Make sure to contact us under any condition
- 15% restocking fee will be charged on returns due to personal preference.
- Shipping fee that occurred by return/exchange should be on your charge unless it is KIKVAPE's fault to send you the wrong/defective item.
- Please use DHL/FedEx when returning the package, which ensures you can get a refund/replacement successfully
- Original shipping costs are non-refundable since we already paid to send the package to you the first time which means that it will be deducted from your refund.
- In case you receive the wrong item from KIKVAPE, and you happen to like it. You have the option to keep it as well as enjoy a given discount (10% off).
- We strongly recommend you obtaining and saving your return tracking number until you are notified that we have completed your refund.
Once your return is processed, you will receive a refund for the amount you paid for the returned item back to the original method of payment.