Digital Temperature Controller with 6ft Kevlar Wrapped 20MM Inner Diameter Heater Coil(black))
Play Video

Play Video
Liquid error (snippets/product_style line 38): external_video_tag does not support VideoDrop

Liquid error (snippets/product_style line 38): external_video_tag does not support VideoDrop
Sale
Digital Temperature Controller with 6ft Kevlar Wrapped 20MM Inner Diameter Heater Coil(black))
Short Description
In stock in US warehouse! Usually 3-5 days arrival.
The unit is grounded and fuse protected so in the event of a power surge your unit will be safe! It has last set temperature memory so once you find your ideal temperature you won't need to change the temperature every time you use the E-Nail. The coil uses the standard 5PIN Female XLR making it easy to use your KIKVAPE coil with other branded E-Nails(w/universal coil adapter) and other branded coils with your KIKVAPE E-Nail(w/universal coil adapter), which is not possible with mini XLRs used by other companies. All KIKVAPE coils use a high-quality thermocouple that accurately detects real-time temperature changes. Most companies use poorer quality thermocouples that do not detect temperature changes giving off the impression that they're "stable".
Long Description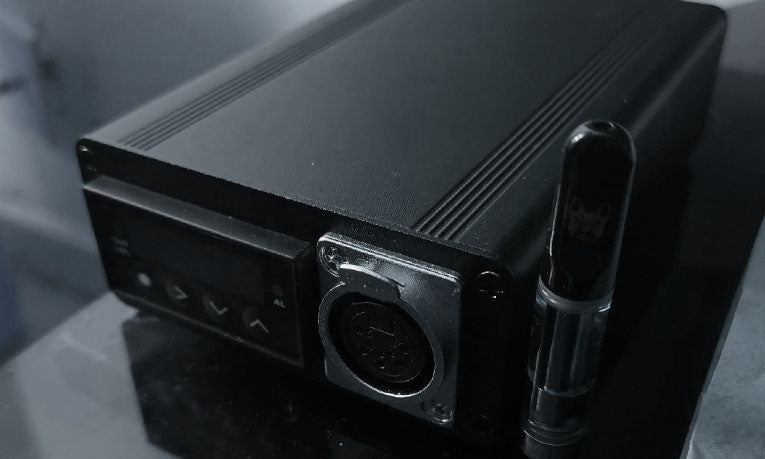 WHY KIKVAPE E-NAIL?
- How much do you spend on butane every month?
- Tired of your nail being too hot or too cold and wasting your concentrates?
- Do you want to buy a reliable and fairly priced E-Nail without having to compromise quality?
- Do you want to start saving money and at the same time improve and enhance your vaporization experience?
- Tired of other E-Nail companies that mislead customers about their warranty or don't honor their warranty at all?
If you answered YES to the questions above then you came to the right place! KIKVAPE produces the most affordable E-nails without sacrificing quality or reliability.
EXCELLENT DESIGN
Extremely compact and lightweight. KIKVAPE definitely had our customers in mind while manufacturing all devices since it ensures it is more convenient for them to use everywhere.
Precise temperature control. KIKVAPE provides you with much more control over the temperature settings, which enables you to get your most preferred temperature settings and enjoy your dabbing hits
Digital display with push-button controls. 
Grounded/Fuse Protected
All E-Nails are backed by a full 1 Year Warranty including the coil!  
HIGH-QUALITY  & WARRANTY
KIKVAPE's E-Nail housing is composed of steel and is extremely durable.
Comes with high-quality thermocouple that detects real-time temperature changes. Most companies use poor quality thermocouples that do not detect temperature changes giving the impression that they're "stable"
All are loaded with CE & UL Certified Components and offer more features than other units 2x-3x the price so whether you are a daily dabber, concentrate connoisseur, or someone just getting into concentrates, KIKVAPE is the ideal E-Nail for you.
All E-Nails are backed by a full 1 Year Warranty including the coil!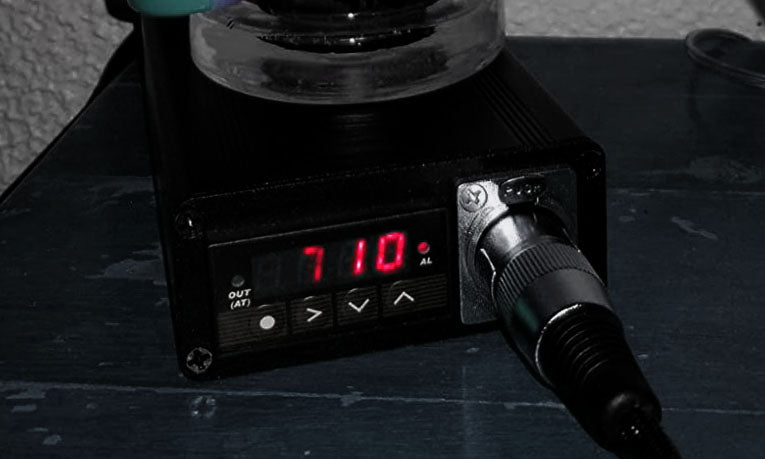 SAFE & USER-FRIENDLY
With the features of both Auto System Tuning & Last Set Temperature Memory, you can regulate the temperature settings. You also can fine-tune heat settings anytime according to the change of your own preferred temperature for optimal smoothness and flavor.
Specifiction
Unit Includes:
1 x Coil Stand
1 x 6ft Long 20mm E-nail Coil
1 x 8ft Long Power Cord
1 x E-Nail with Digital Display
Titanium Accessories
Features 
Digital Display
Dimensions: 5x3x2
Extremely Compact
Auto System Tuning
8ft Long Power Cord
Built-in Feet for Stability
Grounded/Fuse Protected
Last Set Temperature Memory
CE & UL Certified Components
Coil Connection: 5PIN Female XLR
Temperature Range: 0F-1200F. Recommended Usage Below 1000F
High-Quality Thermocouple that Detects Real-Time Temp Changes. Most Companies Use Poor Quality Thermocouples that do not detect Temperature Changes Giving the Impression that They're "Stable"
Warranty
1 Year Standard Warranty(Including the Coil)
Delivery & Return
Delivery
Note: Estimated delivery time below is for USA ORDER ONLY
Please also keep in mind that the estimated shipping time does not include the time it takes to process and package the order.
Estimates for determining delivery time is not guaranteed. We have absolutely no control over the package once we give it to USP and unfortunately we cannot control any delays that may occur. Sometimes either by weather, holidays or a mistake by a USPemployee packages do get delayed, which is why cannot guarantee arrival dates or times.
- Standard Shipping (UPS) : 5-7 Working Days
- E-package: About 15 business days
- DHL/FEDEX: 6-7 business days
Once you receive the tracking number from KIKVAPE,  you can also track your order using the link below:
https://kikvape.com/pages/orders
Return
- If you are not satisfied with your purchase, you can file a return within 7 days.  
- If receiving the wrong/defective item by mistake, you can contact us within 48 hours of delivery for return/exchange along with your order number, photos, or videos of what you receive.
- We only accept returns or exchanges for the product(s) that are unused. Used products are not allowed to return/exchange under any circumstances. 
For return/ exchange/ refund, please note that:
- Make sure to contact us under any condition
- 15% restocking fee will be charged on returns due to personal preference.
- Shipping fee that occurred by return/exchange should be on your charge unless it is KIKVAPE's fault to send you the wrong/defective item.
- Please use DHL/FedEx when returning the package, which ensures you can get a refund/replacement successfully
- Original shipping costs are non-refundable since we already paid to send the package to you the first time which means that it will be deducted from your refund.
- In case you receive the wrong item from KIKVAPE, and you happen to like it. You have the option to keep it as well as enjoy a given discount (10% off).
- We strongly recommend you obtaining and saving your return tracking number until you are notified that we have completed your refund.
Once your return is processed, you will receive a refund for the amount you paid for the returned item back to the original method of payment.